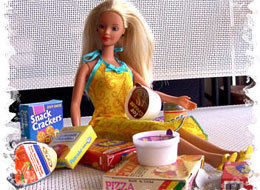 Leader In Loving Ed,
Bless you for being such a guiding Light in the journey towards greater compassion and kindness.
The Stanford Forgiveness Project, developed by Dr. Luskin demonstrates the impact of lowering criticism and upping forgiveness in altering destructive habits. Here to more TLC!
Blessings to You and Deb in this Blessed Holiday Season.
About Food
Read the Article at HuffingtonPost