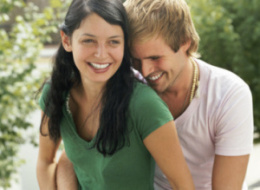 What a wonderful road map for driving solo or with a partner.
There really is no way you can fail if you befriend yourself and share that friendship with another.
"We're friends with each other. We hold hands through the easy-breezy days and hug through the rough ones. We talk through the fights. We let go of grudges. We keep each other safe. We listen, we talk. We check in every day. We take care of each other so that we can take on another day in this insane, confusing world. We don't stop being individuals to be an "us," but we take care of the "us" and in turn, become stronger and better individual
s."
Thank you for such a wonderful post!
Eli Davidson
Read the Article at HuffingtonPost