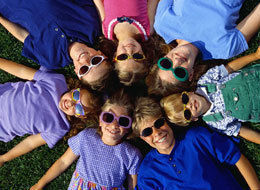 Dearest Judith,
Oh yes!! In the words of Harry Met Sally......"Yes!! Yes!! YES!!!!"
I am thinking of your wonderful day with TEAM and how alluring the glow of doing good really is. The Helper's High is one of the best feelings around. Being part of group engaged in serving never fails to open my heart. We form a bond that blesses us all.
You are a continual blessing to our world. Thank you!
Eli
About Health
Read the Article at HuffingtonPost