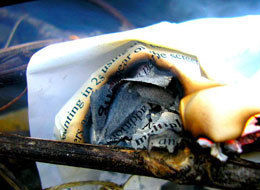 I LOVE what I do. Last night in our group coaching session, I got to hear from clients that are already making major changes in their lives- after just seven days of our program.
As an executive coach and reinvention expert, I have the incredible honor of being a part of lives utterly transforming. This last week I was coaching an executive at a major entertainment company. Getting an email that his daily life was better after a single session was both gratifying and inspiring.
In my executive coaching practice, I am seeing a trend. Most job seekers go FIRE, READY, AIM. They send buck shot resumes to hundreds of jobs that they aren't passionate about. A far better tactic is to READY, AIM, FIRE.
READY- take time to look at what you are most passionate about. Research those sectors and companies so that you know more than any of your competition.
AIM- Have a lazer focus on those jobs that you would do-even if they didn't pay you. Write a PPP so that your document shows that you are THE candidate to call for an interview.
FIRE- You have 10 seconds to get the job. When you walk in the door for a job that you are passionate about the recuriter can feel it. That fire isn't something that you can fake.
This is why taking the time to find your passions is so key and so effective.
About Careers
Read the Article at HuffingtonPost
Here is another great article to help you: http://money.cnn.com/magazines/fortune/storysupplement/flyp/index.htm