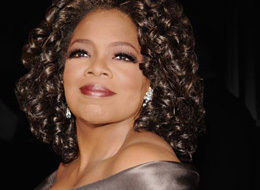 It is quite an honor. As a coach I am thrilled to be working with the best and brightest!
Today, I had a meeting at my entertainment attorney's office.
It is one of those offices that I used to image only existed in movies.
Three floors of the MGM building.
White orchids and art work that you see in museums- everywhere.
This is a place that has the insider knowledge of what an Oprah deal looks like. "She didn't make all that money by giving her percentage of profits away." Her experts are groomed and part of a very well oiled machine.
www.oprah.com
I deeply respect her for knowing her value and demanding it.
The contraction with the woman I coached tonight were glaring. At the end of the day, this Georgia small business owner looked at her pricing and realized she was making...$8 an hours.
Oprah does the OPPOSITE of many of my coaching clients. She knows her value and insists upon it.