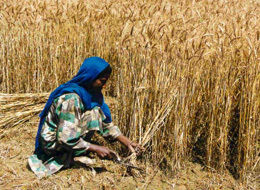 John Jeavons
www.bountifulgardens.org
can help us live a more sustainable and healthy life.
I know the satisfaction of eating food we have grown.
"It's great food, great exercise, great educational opportunities for the children, and a great way to bring together the community. There is no down-side to living closer to the Earth and working with rather than against the natural seasons."
Bless you!
About The Giving Life
Read the Article at HuffingtonPost